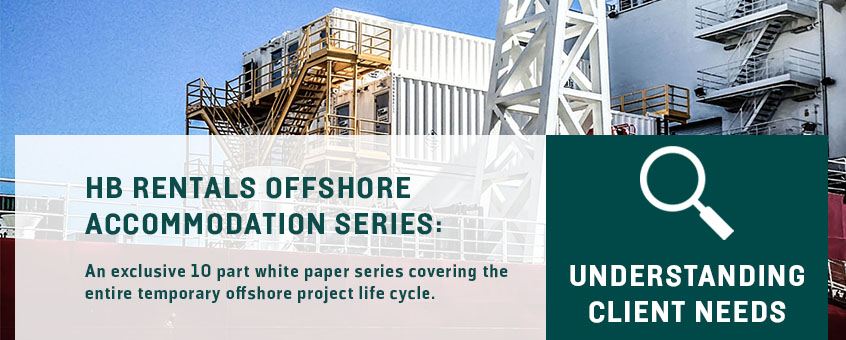 Take the Correct First Steps to Streamline Your Vessel TLQ Project
This technical white paper will give you insights into factors that impact your temporary living quarters project from the very beginning - arm yourself with the knowledge to take the correct initial steps in selecting and initiating a vessel accommodation project that will ultimately mitigate unforeseen costs and delays, saving you time and money.
The importance of initial requirements definition in ensuring the custom engineered TLQ complex conforms with the vessel's class society rules.
Why site surveys are an essential "insurance policy" in keeping your project on schedule.
What a TLQ FEED report is and why it is critical to capturing project requirements.