Operational Onsite Support for the Offshore Market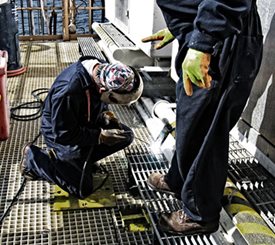 Reliable site services are key to any project's success. Where HB Rentals may first be thought of as a rental company, secondly as an innovative product company, it is in truth mostly a service company in the initial execution of complex offshore projects and in the ongoing support of land project client needs. Like most service businesses, HB Rentals is comprised of a dedicated team of operations support personnel and specialized service technicians who support projects year round. Clients select HB Rentals for our expertise, capabilities, quality products and reputation for reliability, but they stay with us because of our superior level of onsite service.
In the offshore market, there is a great deal more work accomplished in the pre-planning, design, project management and installation phases so we can minimize the need for onsite support on vessels, platforms or other hard to reach offshore installations. We design our accommodation modules with redundant critical systems, recessed ends to protect technical equipment and easy to connect utility systems for host systems hook up. We have the expert staff to fix or replace key systems on our modules in the event of maintenance needs. When we do need to come to your site, we carefully plan in advance for the work to be done to ensure we assign the right expertise and bring the right tools and replacement parts to get the job done. We coordinate with our clients for where and when to go to get the fastest transport to a vessel or platform operation.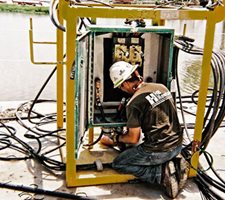 We plan the installation of all support systems, such as sewage lift pumps, water tanks, power generators and communication systems to minimize the potential of service calls. We plan for simplicity, durability and redundancy as economically as possible. We understand the nature of working at and accessing remote project sites so we plan for as much self sufficiency as possible in all of our products, installations and utility systems support equipment.