Our Leadership
Executive Leadership Team
---
Tasha Castille, CPA
Vice President of Finance
Castille is responsible for working closely with our global operations management teams to ensure fiscal responsibility and financial training in all our business decisions. Castille has been integral to HB Rentals, having played a key role in streamlining our operations and making HB more profitable as an organization. Castille has started with HB Rentals since 2006 and has worked in various roles within the company. Prior to her position as VP of Finance, Castille served in positions including Global Controller. In addition to her experience at HB, Castille worked for Wright, Dehart, Depuis, and Hutchinson CPA. She holds a Bachelor of Science in Business Administration from the University of Louisiana at Lafayette and received her CPA license in 2003.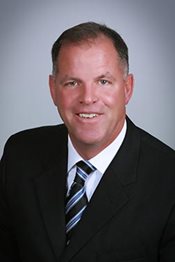 John Nagel
Vice President of Operations
Nagel brings more than 40 years of experience in the Maritime industry. Serving in various leadership roles as a former US Coast Guard Engineering Officer and Senior Marine Inspector. He played a critical role in the development and establishment of the USCG's Portable Quarters Module (PAM) regulations and policies. By combining this first hand knowledge of vessel operations along with regulatory requirements, he keenly understands the needs of our customers. Nagel is responsible for all of North America and Mexico, Caribbean/Latin America Operations.